US NEWS
Actress Rachel Okonkwo stirs up reaction as she shares cute pics
Famous Nigerian actress, Rechael Okonkwo, better known as Ukpata, has caused a backlash on social media after sharing cute pictures on Instagram.
The actress shared the cute pictures on her verified Instagram page where she managed to amass more than 2 million followers. She was wearing a pink shirt with green pants. However, it looks attractive and gorgeous in the photo.
Check out the cute photos she shared on her verified Instagram page: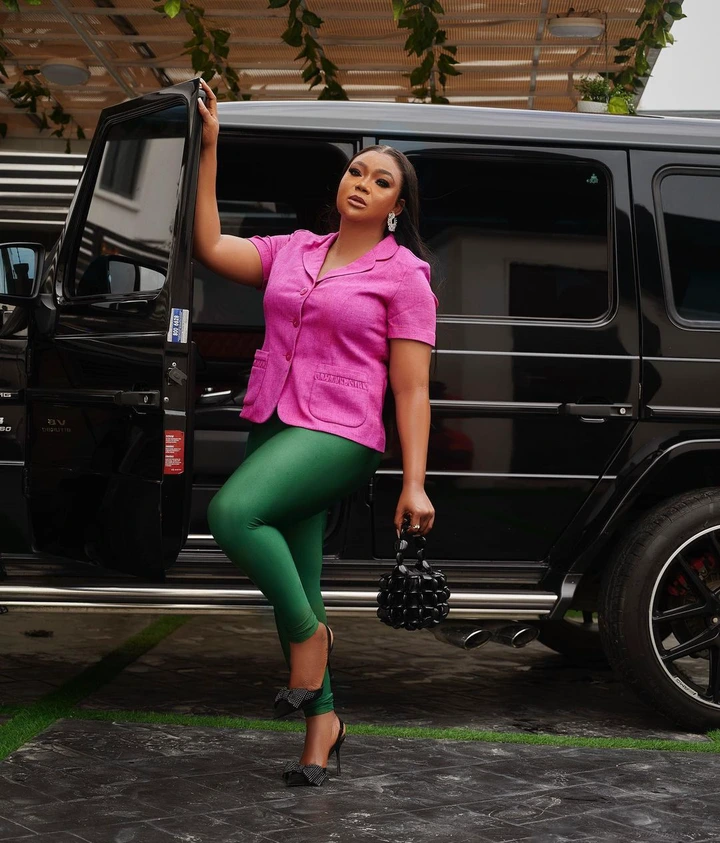 Rachel Okonkwo received her first degree from the University of Nigeria, Nsukka, in Enugu State. She started her acting career in 2007. The actress became famous in 2014 after starring in Igbo movie known as Nkoli Nwa Nsukka.
Some of her colleagues in the film industry along with her Instagram followers commented on her post in different ways. They expressed how they felt about the post.
Take a look at people's reactions to her Instagram post in the screenshots below: